Kenya Safaris Tour Holidays | Ultimate Kenya Wildlife Adventure Vacations
Experience Kenya safaris tour vacations and holidays, in a destination where safari travel originated from. The ultimate Kenya safaris and trips involve the Big Five viewing, incredible natural beauty of the country, and cultural tours. Acacia safaris also combine Kenya's major attractions with Tanzania attractions, the tropical beaches of the Mombasa Cost, and Zanzibar sandy beaches.
The Kenya safaris travel bucket list includes the great wildebeest migration in the outstanding Maasai Mara national park, Samburu, Amboseli national park, and the magnificent memorable views of the Mountain Kilimanjaro.
Encounter different fascinating Kenya cultures like the Maasai people in their villages, and taste the flavors of the true Africa, India, and Europe in the melting pot that is the great Swahili culture.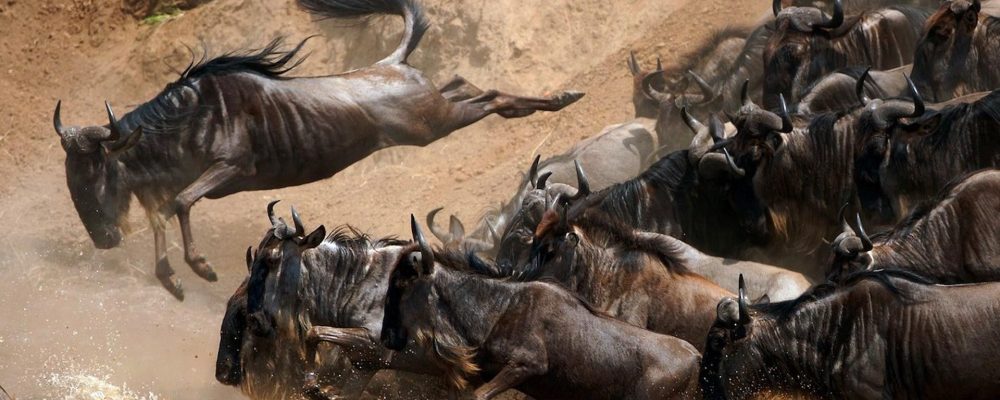 Visit Kenya's crown jewel conservation area – Maasai Mara. It's not the largest national reserve in Kenya but it forms part of the Masai Mara-Serengeti ecosystem that is home to the famous great wildebeest migration. Masai Mara National Reserve offers the most captivating game viewing and the widest range of African safari experiences.
It's where to go in Kenya for hot air balloon flight adventures, action-packed game drives, cultural interactions-  the Maasai, and guided nature walks in private conservancies – no wonder it's one of the world's greatest travel destinations.
Lamu Archipelago: Classic Barefoot Luxury Beach Experience.
Nairobi: East Africa's Logistics Hub.
Laikipia Plateau: Private Reserves
Samburu National Park: Untamed Wilderness.
Best Time to Safari to Kenya
Being a year-round safaris tour destination for wildlife, birding safaris, and beach vacation holidays, there are many reasons why Kenya stands out as the most visited destination in Africa. The diverse geography that is in the country, means variable climatic changes all around the year. Most Kenya safaris tour destinations are visited during the period between January and the beginning of April. The climate is mild, mostly dry and game viewing is at its peak.
This period is considered to be the best time to safari in Kenya. A rainy season Kenya visit is between March to the beginning of July, and again from October to December. According to us, it's considerable to avoid planning the visit on Peak-seasons, in case you don't want crowds, and also when your budget is low.
About Kenya Safaris and Life
History & Economy
Independence from Britain in 1963 may have been the beginning of a new chapter for Kenya but this East African country has a human history that stretches back to prehistoric times.
Lying at the heart of a region from which modern humans emerged some 150 000 years ago, Kenya's history has been shaped not only by indigenous and migrating African ethnic groups but by European and Arabian traders, missionaries and colonizers as well. Jomo Kenyatta was the first leader of independent, post-colonial Kenya and his conciliatory rallying cry Harambee – all pull together – became the national motto.
Today, Kenya boasts the largest and most advanced economy in East Africa. Agriculture accounts for 75% of the workforce but it is the service industry, dominated by tourism, which contributes nearly two-thirds of Kenya's GDP.
People & Culture
Kenya's predominantly young population (nearly 75% of Kenyans are under 30) is made up of many ethnic groups that include the famous Maasai. English and Swahili are the official languages (any attempts to speak Swahili will be warmly received by locals!) and the vast majority of Kenyans consider themselves Christian. About 10% of the population are Muslim, the majority living on Kenya's Indian Ocean coast.
Landscape & Kenya Wildlife Safaris
Straddling the equator, Kenya is dominated by the Rift Valley, a raised region of lakes, hills, and mountains that is the result of a 6 000km crack in the earth's crust. Dividing the flat coastal plains from the fertile shores of Lake Victoria, the rolling temperate grasslands of the central Rift Valley is home to huge numbers of animals and consequently Kenya's most famous parks and reserves.
Northern Kenya's hot and arid scrublands are home to wilder, more remote parks and a different set of animals, while the Indian Ocean coast is a place of long sandy beaches, coral reefs, and tropical islands.
Most famous for the wildebeest migration that moves through the Masai Mara and Serengeti ecosystem, Kenya's ban on hunting, plus private and local community conservation initiatives have helped to safeguard one of Africa's most important populations of large animals.
There are healthy numbers of the Big 5, abundant predators and plains game, and a long list of bird species. No wonder then that several Kenyan parks deliver the easiest game viewing in Africa!
Kenya Travel Advice
There's nothing like up-to-date, relevant travel information direct from the experts – get Acacia Safaris' essential Kenya travel advice before you plan Kenya safaris.
Safety & Security
'Can I go on safari in Kenya?' is a question asked by many travelers to Africa, especially first-timers wanting safari advice for this wildlife-rich East African country which is home to the Great Wildebeest Migration over the plains of the Masai Mara national reserve.
Although Kenya has been a victim of tragic terrorist attacks, it is important to remember that these are very far from the main tourism hubs. Security has been stepped up at all airports – especially Jomo Kenyatta Airport and Wilson – and at hotels across Nairobi city.
We will never send a client to any place that we would not visit ourselves; Acacia Safaris tour experts Stephen Atwine, and Sharon all visited in early 2022 and reported feeling very secure especially since 2015, as travel experts, we created a seamless itinerary that ensured private drivers, trusted suppliers, and experienced lodge staff on your Kenya safaris tour.
In addition to knowing where each one of our clients in every step of the way, all Acacia Safaris travelers also have exclusive access to a 24/7 WhatsApp line manned by our senior staff in the event of any emergency, no matter how small.
For more Kenya travel safari advice, please contact us at info@acaciasafari.com for the best travel advice on East Africa travel destinations. We are packed with important information and insiders' takes on the current situation.
Money & Spending
Kenya's national currency is the Kenyan Shilling and although foreign currencies such as US Dollars are widely accepted (and indeed the currency required for activities like hot-air balloon safaris) we'd recommend using local currency to pay for bar bills, souvenirs, and meals not included in your itinerary.
Please note that due to the number of fake notes in circulation, no US Dollar bills printed before 2003 are accepted in Kenya and your safest bet is to carry notes printed after 2006.
Banking facilities and ATMs are found throughout Kenya's major travel destinations and all major credit cards are widely accepted, in particular MasterCard, Visa, and American Express.
Banking hours are from 9am to 3pm Monday to Friday, and 9am to 11am on the first and last Saturday of the month for most banks.
Tipping During Kenya Safaris
Tipping for good service is customary in Kenya although it is of course at your discretion – bear in mind that some of the larger hotels will add a service charge to your bill. A 10% tip is customary in city restaurants and bars when a service charge is not included.
For in-depth tipping guidelines, enquire with one of our Kenya Safaris Tour Experts – they'd be happy to share their knowledge with you.
Refer to the best time to safari in Kenya for climate charts, details on the best wildlife-viewing times, and when to witness the Masai Mara migration.
What to Pack for Kenya Safaris?
For your Kenya safaris, pack light casual wear in neutral colors (try to avoid white, black, and blue) and a warm jacket for evening game drives. For more on what to pack for a safari, refer to our Kenya Safaris Travel Advice section.
In Kenya's major cities the dress code is conservative but not overly formal – jeans and modest tops for women are fine. Swimsuits are acceptable on the beach but you'll need to cover up in public places.
Etiquette
Kenya is a fairly conservative society, especially where Islam holds sway, and much emphasis is placed on courtesy and manners. Care needs to be taken when photographing local people – always ask permission and prepare to be asked for reward in Kenya's most popular destinations – but by and large the people of Kenya are easy-going, amiable, humorous, and helpful, making traveling and interacting with them a real pleasure.
Visa & Passport Requirements
Visas are required by most visitors to Kenya including British, American, Canadian, European, Australian, and New Zealand passport holders. Citizens from some smaller Commonwealth countries are exempt.
Visas are valid for three months from the date of entry and can be purchased upon arrival at Jomo Kenyatta International Airport. Visitors can pay for their visas in local currency and they must possess a passport that is valid until six months after the initial date of travel.
If you plan on traveling onwards from Kenya, visas for other East African countries such as Tanzania and Uganda can generally be obtained in Nairobi for around US$50 each.