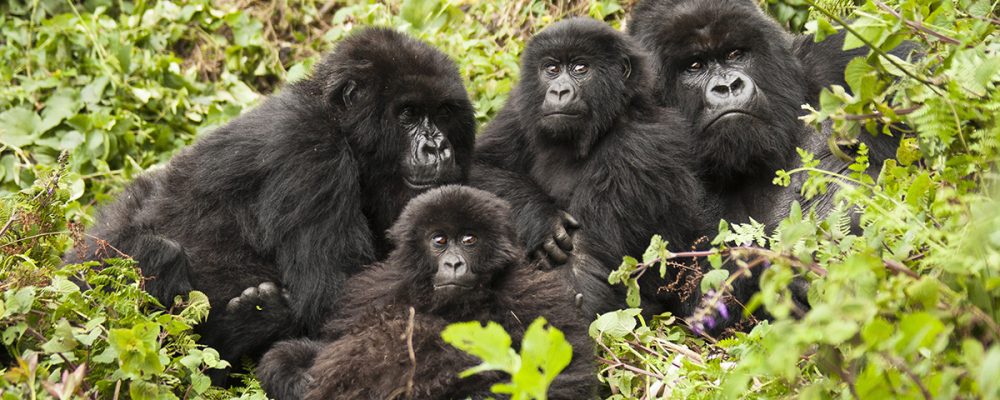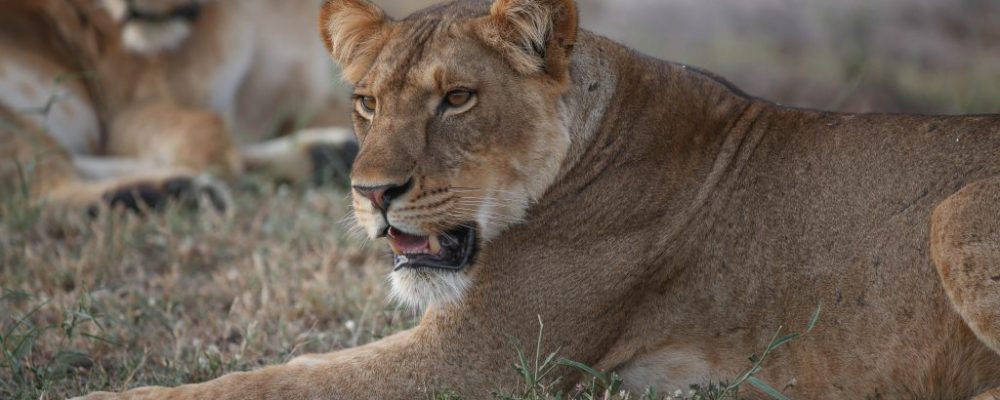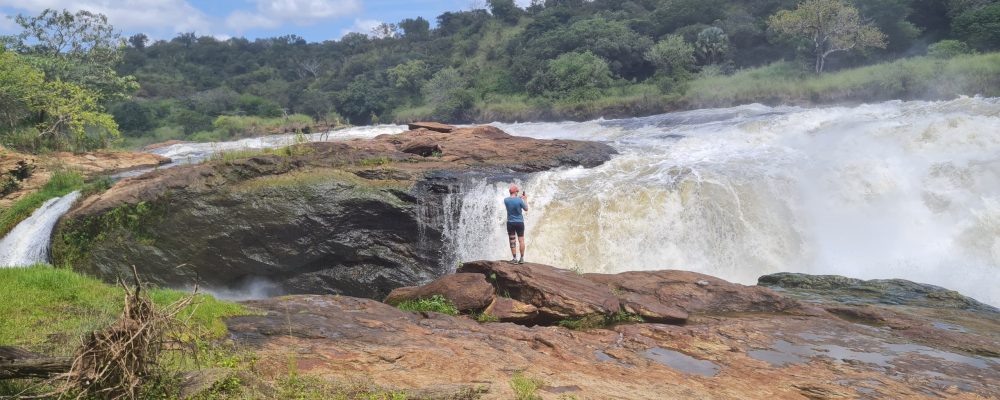 Where to Go for Uganda Safaris tour? – Uganda National Parks
Being a small landlocked country with over 25% occupied by lakes, and rivers, Uganda certainly packs in the places of interest to all travelers to Africa. Dubbed with magnificent mountains and rainforests of Bwindi Impenetrable national park. Mountain climbing safaris tour to Uganda – Rwenzori Mountains, and Mountain Elgon, is an exciting trip of a lifetime. Gorilla safaris tour in Uganda combined with Savannah wildlife adventures to different wildlife parks in Uganda is another deal for travelers. Lowland rainforests – Kibale, enchanting lakes in combination with rivers, make the Uganda safaris tour one of the best wildlife experiences in Africa.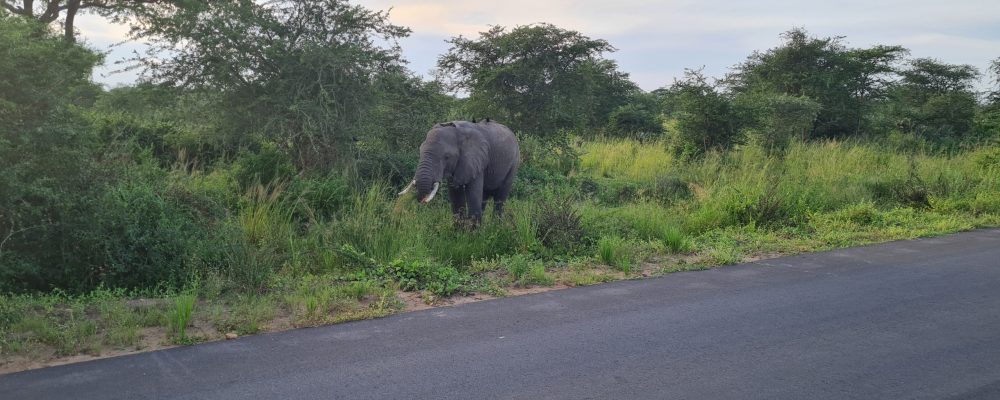 Here is where you experience the Nile River neatly bisecting Uganda's largest park – Murchison Falls national park. You should expect a wide range of animals at Murchison Falls and you would be right.
Uganda Travel Destinations
Best Time to Go for Uganda Safaris tour?
Uganda's raised topography and the tropical region factor mean a cooler climate than its equatorial setting suggests. But if you're planning a gorilla safaris tour to Uganda, it's important to know when to go for safaris tour in Uganda for the easiest gorilla trekking conditions. Gorilla safari tour in Uganda are regarded as a year-round activity. But the best time to visit Uganda for a gorilla trekking safaris tour is during the country's two dry seasons. The dry seasons in Uganda are the periods December to March and June to September.
Game viewing in Uganda's savannah parks is best at the end of the dry seasons – January to April and September/ October. This is when wildlife is concentrated around water sources. Bird safari tour in Uganda are fantastic all year round but are at their peak between November and April when migrant species are present. We would recommend avoiding Uganda safaris tour entirely during the heavy rains of April and May, especially for gorilla trekking safaris tour.
Uganda Travel Advice
There's nothing like up-to-date, relevant Uganda travel information direct from the experts – get Acacia Safaris tour' essential Uganda travel advice before you go for Uganda safaris tour both wildlife adventure and gorilla trekking experiences.
Money & Spending
Uganda's unit of currency is the Uganda Shilling (Ugx) and you'd be advised to get some on arrival at Entebbe International Airport as it is far easier to buy drinks, fruits, and meals in the local currency when traveling between Uganda safaris tour destinations.
US Dollars are widely accepted throughout the country though note that cash is best: traveler's cheques and credit cards can be used at most Uganda safari tour lodges in National parks and Kampala but attract hefty transaction fees.
Tipping During Uganda Safaris Tour

Tipping of around 10 – 15% is customary in Uganda for good service. Tips are usually given in Uganda Shillings or US Dollars. If you are doing a gorilla trekking tour, tipping is of your choice – your porter at the gorilla trekking activity (if you choose to take one) should usually receive the highest tip, with a second tip distributed between your guides, trackers, and security personnel provided you want to tip them.
For in-depth tipping guidelines, inquire with one of our Uganda Safari Experts – they'd be happy to share their knowledge with you.
What to Pack for Uganda Safaris Tour

During the day, given that Uganda lies in the tropics, temperatures are generally warm so pack plenty of lightweight clothing. If you are going gorilla trekking activity in the rainforests, pack long trousers and long-sleeved tops, long socks to wear over your trousers as protection against ants, and a pair of light gloves to protect against nettles, a hat, and a raincoat.
A pair of steady, comfortable hiking shoes are most important – try to break these in before your Uganda safaris tour trip rather than wearing their brand new as you're likely to get blisters.
The mountains in these rainforests tend to be cold and damp so pack according to the altitude – a change of clothes and a warm fleece in your day pack, along with sunscreen and insect repellent are advised.
Visa & Passport Requirements
All visitors who come to Uganda for safari tour require a visa and every visitor's passport must be valid for at least six months from their departure date. Visas for Uganda can be obtained at all major borders as well as at the international airport at Entebbe. Single and double-entry visas are valid for up to three months at a cost of around the US $30 and extensions are available at the immigration office in Kampala. 
About Uganda
History & Economy
Settled for about 50,000 years, Uganda's indigenous people included the pygmoid Batwa, a hunter-gatherer society displaced by the arrival of Central African cattle herders and farmers. The development of political dynasties resulted in a sophisticated pre-colonial history and by the time Arab and European explorers, traders and slavers reached the region, the Buganda Kingdom was well established. Colonized by Britain, independence came in 1962 but it was only in the mid-1980s, after the catastrophic regimes of Milton Obote and Idi Amin, that Uganda experienced social stability and economic growth.
Fertile soils and regular rainfall mean an economy built around agriculture. Cash crops such as coffee, tea, cotton, and tobacco dominate the export market but most agriculture in Uganda is subsistence farming, occupying some 75% of the workforce. Significant mineral, gas, and oil deposits are set to be exploited in the future while tourism has proved to be an ever-growing sector of the economy.
People & Culture
Uganda's 56 million people are concentrated in the country's better watered south and west with the Kampala-based Baganda the largest of the country's many ethnic groups. Some 40 regional languages exist but Swahili and English are Uganda's official languages. Religious belief is overwhelmingly Christian-based though Islam is strong in Uganda's Asian communities. It should be noted that Ugandans hold their ancestry in high regard.
Uganda is a conservative country and visitors would do well to adhere to local rules of behavior. That said, visitors often remark on the friendliness and politeness of the locals: greetings are an elaborate affair and may include inquiries as to the health of your family – perfunctory greetings and a demand for immediate action are somewhat frowned upon!
Landscape & Wildlife Safaris tour to Uganda
Lying in a basin between the eastern and western branches of the Great Rift Valley, Uganda's elevated position means a more temperate climate than its equatorial location might suggest. Most of the country is over 1,000m in altitude and relatively flat apart from the forested mountain ranges that often define its borders. One of Africa's most well-watered countries (25% of Uganda is covered by lakes, rivers, and wetlands) the landscape is lush and green for most of the year through northern Uganda grades into semi-desert.
Such a setting makes for staggering biodiversity. Uganda's montane and lowland forests are home to mountain gorillas, chimpanzees, and other forest animals while its savannah parks – Queen Elizabeth National Park, Kidepo Valley National Park, Lake Mburo National Park, and Murchison Falls National Park – offer classic game viewing, though not on the scale of Kenya or Tanzania.
Uganda wildlife safaris tour highlights include gorilla trekking in Bwindi Impenetrable Forest, chimpanzee encounters in Kibale Forest national park, and bird safaris tour – with about 1,000 recorded species of birds, Uganda is one of the world's top birding travel destinations.