Walking Safaris in Uganda
Uganda is a famous destination for walking safaris in Africa. The Pearl of Africa is endowed with unmatched beauty that can be enjoyed on Walking Safaris in Uganda. Guided walking safaris and treks are offered in many of Uganda's National Parks.
Having been in a car for game drives, one would stretch their legs close to the animals and maybe enjoy a bush breakfast. Enjoy incredible wilderness experience on a nature-guided walking safari in Uganda – grab opportunities to watch nature and wildlife closely and personally. The experience is truly amazing as you will enjoy nature at its best on a guided walking safari in Uganda.
Walking Safaris in Uganda involves moving with a well-trained ranger guide in the wild, enjoying nature in its real state, and viewing different wildlife species. You will have memorable experiences simply because Uganda is a top safari destination for wildlife safaris in Africa, boosting around 10 National parks and National reserves that offer refuge to large population of diverse wildlife species.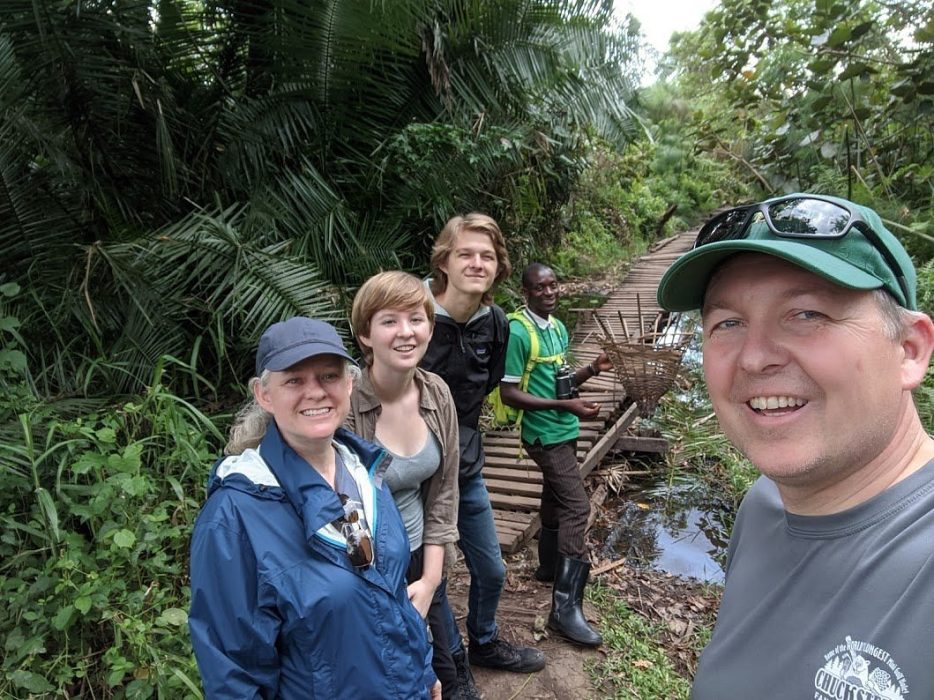 Where to go for Walking Safaris in Uganda – Top places for nature walks in Uganda
Many of Uganda's parks and reserves offer guided walks and treks; the most well-known ones are chimpanzees in Kibale Forest and Budongo Forest Reserve and Gorilla trekking in Bwindi Impenetrable National Park, respectively.
You can take guided walks in Bwindi to see different primate species and the most famous are the gorillas. The guide Walking Safaris in Bwindi also offers opportunities to see butterflies, birds, and small mammals.
The other top destinations for walking safaris in Uganda include; Queen Elizabeth National Park and Murchison Falls National Park. These national parks have demarcated trails only in specific areas for guided nature walks. The open savannas in Kidepo Valley National Park also offer Walking safaris, where you'll need to be accompanied by a Ugandan Wildlife Authority Ranger.
In Kibale National Park, you can take part in the Bigodi wetland walk, which was created to benefit the nearby communities or try out a forest walk in the park for birding and primate identification. Walking safaris are popular across Uganda. We can offer recommendations for where to conduct your walking safari wherever you plan to travel. The best safari company, Acacia Safaris Limited, provides accurate and timely information to aid in your thorough preparation. Our top packages to Uganda will also allow you to experience a variety of safari activities on a single visit – Experiencing top destinations with the top most thought attractions.
The Ugandan wilderness is home to a wide range of wildlife species that you can spot on nature guide walks and safaris. The commonly spotted on walking safaris include; Gorillas, Chimpanzees, Zebras, lions, Buffalos, Hippos, Antelopes, elephants, Monkeys, and Baboons, among others. Walking safaris in Uganda guarantee wildlife sightseeing experiences; this makes it an ideal activity to opt for when in Uganda. Actually, there is much more opportunity to experience nature than while in a safari vehicle.
What to pack for your Walking Safaris in Uganda
Carry a pair of Binoculars
Have enough drinking water
Spend more than 2 hours in a single walking
Your eyes and sightings come in handy to the guide and for you to participate
Ask as many questions as you can
Long trousers and long sleeved shirts should be less brightly colored